Tungsten and Molybdenum Current Affairs | Luanchuan: Accelerate the Construction of Tungsten and Molybdenum New Material Industrial Park
Author:kangbote Time:2020-06-19 16:45:44
Tungsten and Molybdenum Current Affairs | Luanchuan: Accelerate the Construction of Tungsten and Molybdenum New Material Industrial Park
Luanchuan County Party Committee Secretary Dong Binglu introduced that since this year, Luanchuan County has been striving to create a "three up" model county for county governance. Urban Construction. The specific implementation is to adhere to green development and build an ecological Luanchuan; accelerate transformation and upgrading, consolidate the industrial foundation; adhere to urban-rural coordination and promote coordinated development.
Regarding industrial transformation and upgrading, Luanchuan is striving to build a "212" modern industrial system, accelerating the construction of the province's only tourism-led industrial agglomeration zone and a tungsten-molybdenum new material-led industrial park. Strengthen leading industries. Accelerate the implementation of a number of major industrial projects such as the optimization and upgrading of the industrial layout of Luomo Group, and the industrial economy maintained steady growth.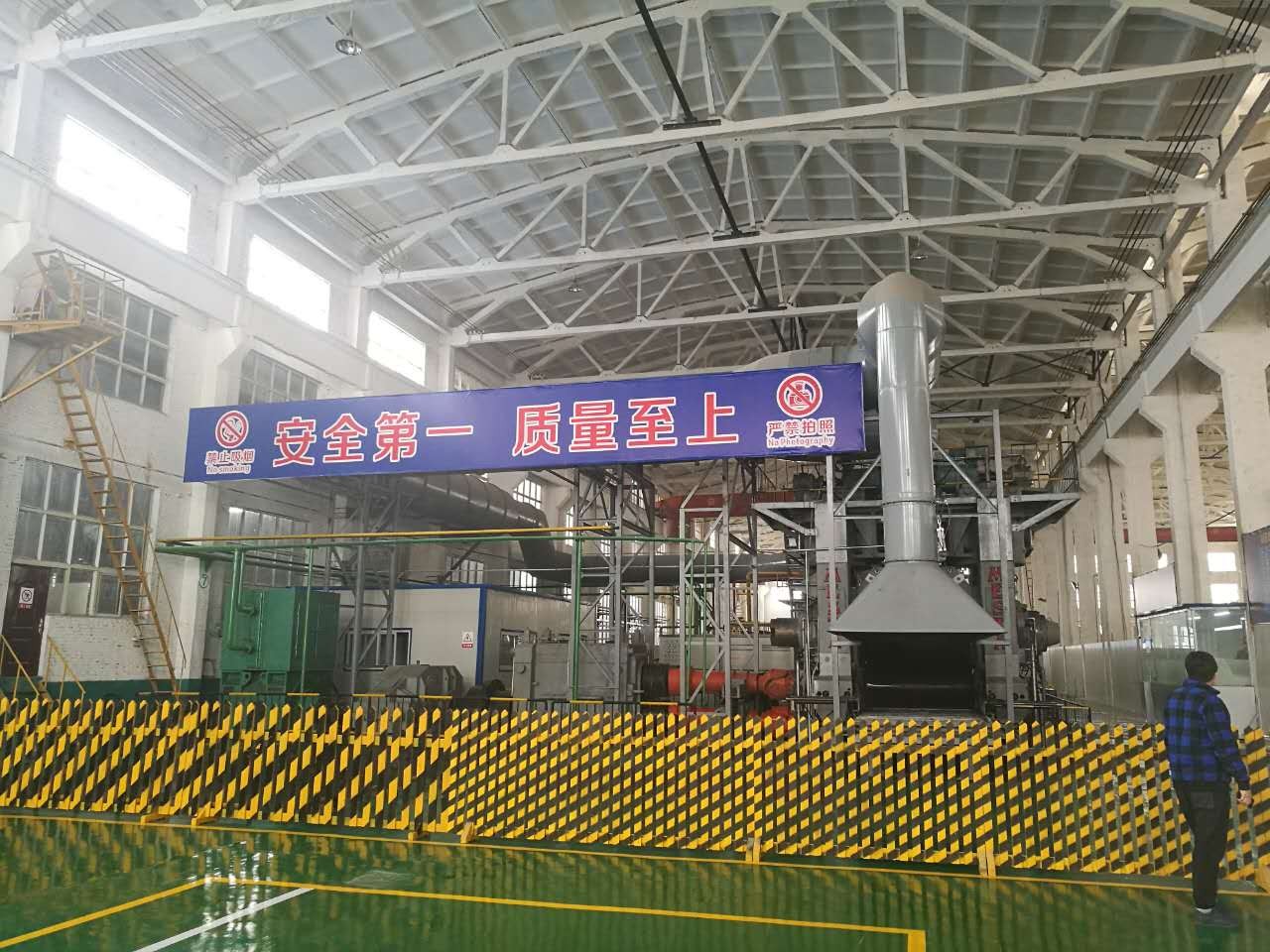 Luanchuan is located in the central area of ​​the western Henan polymetallic metallogenic belt and is rich in mineral resources. It is a well-known polymetallic mineral gathering area in China and the core area of ​​16 important polymetallic metallogenic belts in the country. It has molybdenum, tungsten, lead and zinc , Gold, iron and other more than 50 kinds of mineral resources, of which the proven reserves of molybdenum metal are 2.2 million tons, which is the largest molybdenum ore field in Asia and the third largest in the world, and is known as "China's molybdenum capital". A complete industrial chain of "one-stop" mining, selection, smelting, and deep processing of mineral products has been preliminarily formed, and it has become an important production, learning and research base for new molybdenum-tungsten materials in the country.
Combined with the county situation and the foundation of industrial development, Luanchuan will continue to build a "212" modern industrial system that is "dominated by new materials of tungsten and molybdenum and tourism, modern Chinese medicine is emerging, health and health, and featured agriculture", and will upgrade "Leading industries, cultivating and growing emerging industries, and promoting the development of characteristic industries" as the leading direction of investment promotion, actively introduce a number of major investment projects with strong driving effects and strong development potential, and lay a solid foundation for the sustainable and healthy development of the county economy.
Tungsten and molybdenum new material direction: adhere to the new development concept as the guide, high-end, intelligent, green, and service-oriented, focusing on tungsten and molybdenum deep processing, comprehensive development and utilization of non-metallic minerals, and comprehensive recovery of tailings, encouraging the introduction of Tungsten and molybdenum industry chain extension projects such as comprehensive utilization of tailings, construction of intelligent workshops, and application of new technologies increase the added value of products, reduce the production costs of enterprises, and increase market competitiveness.
Dong Binglu said that in the next step, Luanchuan County will continue to earnestly implement the strategic deployment of Luoyang's sub-central city construction, strive to create a new situation of high-quality development of the county economy, and contribute more power to the more brilliant Luoyang chapter of the Central Plains in the new era!